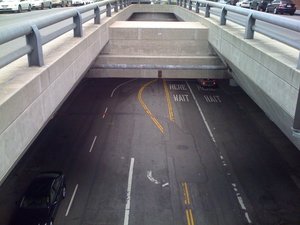 in our company, there are several people who have SLR camera.
and on every friday lunch time, they take pictures around downtown LA.

i was invited, so i joined w/my iPhone lol...just because i forgot to bring my Canon EOS D30.

when i am around ground central market(which locates where angle flight is), i feel like i am traveling mexico or somewhere not in the us. it was nice day to take pictures, sun shining and a lot of people are shopping around as usual.

well, next time i want bring my SLR camera definitely.

btw, on sunday, sho, his mom and i went antilope vallery to watch poppeys. we took 3hours to get there because of traffic and it was driving from orange county. unfortunately, this year's poppeys are not so good, the park ranger said, and close on windy days.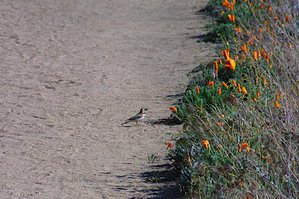 can u see if there is a bird?...i took few nice pictures and it was fun so it's ok.

Canon EOS D30... i love it, but it's old. i am little concerning about buying newer one. anybody knows any good camera?