my sis let me buy a Chumby which is a clock.

Chumby is not just a clock. connects to the internet over your wireless connection. you can watch video, listen to music, and so on.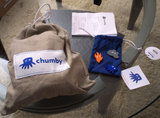 so cute.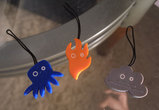 came with three charms, sweet. but i don't where to attach(*edited i know now) activating is not that difficult :

first, it asked you to calibrate touch screen like a PDA.



second, wifi setting. do as usual.

third, type where you live.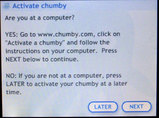 then, activate your chumby.
on your PC, access to Chumby.com and log-in. just follow the instructions. you are already ready to use.

there are already some software which are called "Widget" on your chumby as default. you can change the order or add more stuff from your PC :

http://www.chumby.com/widgets/channels/undefined

opinion :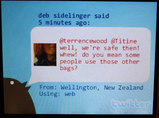 $160...that's too expensive for just a clock, but it's not just a clock so... actually japanese people love the design. even ipod/itouch dont have that cool features for free. i highly recommend for those people who can make flash widget on your own. well...only one thing that i dont like is it is not portable at all.